Global Ring Lock (GL)
Global lock fittings use a simple but effective ring lock system to secure poly tubing. No ratchet clamp is needed. It's so easy to install. Simply insert tubing all the way and push down the ring to secure the lock. You are done. It's that simple! It's also simple to remove and reuse for cleaning or maintenance purposes.
Our GL-16 series are for 16mm/.700' tubing.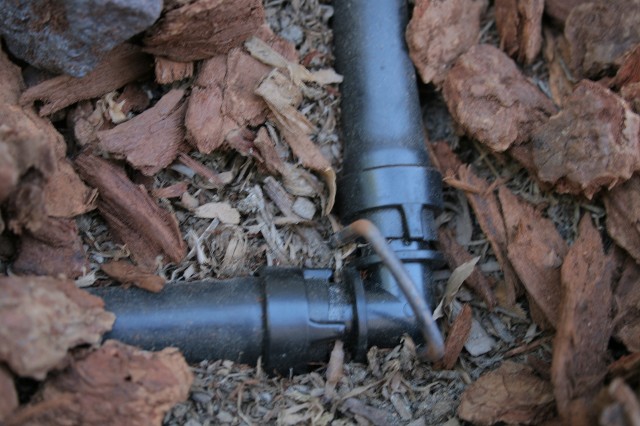 We have GLC-16 (coupler), GLT (Tee), GLE (Elbow), GLST (with a female hose swivel Tee), GLFS (Adapter to Female Hose Swivel), GLMH (Adapter to 3/4" MHT), GLEC-16 (Adapter with an end cap) and more.
Compression Fittings (CP)
Compression fittings use a different mechanism to connect poly tubing so that you do not have to worry about all different wall thicknesses of different brands of tubing out there. All you need to know is the O.D. of the tubing. Insert tubing into the fitting, not too loose and not too tight. When the water runs, the pressure and the ring on the fitting will form a secure seal.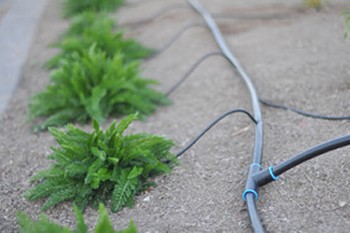 We have several sizes of Compression Fittings for common brands of 1/2", 3/4", and 1" tubing. The fitting types include but not limited to coupler, tee, elbow, various adapters to connect to 3/4" hose and 1/2" pipe.
Spiral-Lock Fittings (SLF)
Spiral-Lock fittings are good alternatives to those who need a quick installation without too much effort. Simply insert the tubing to the barbs and turn the spiral-lock sleeves. It's done! The spiral-lock sleeves secure the poly tubing nicely. Thus, no ratchet clamp is needed.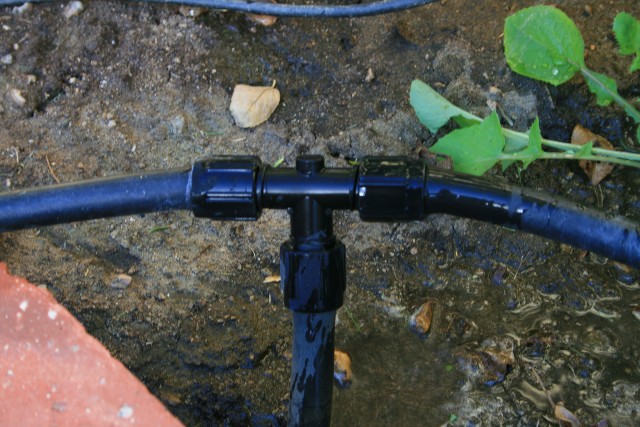 We have two sizes of SLF fittings:
SLF-700 series for common .700 (or

1/2

") tubing
SLF-900 series for common .800 (

3/4

") tubing